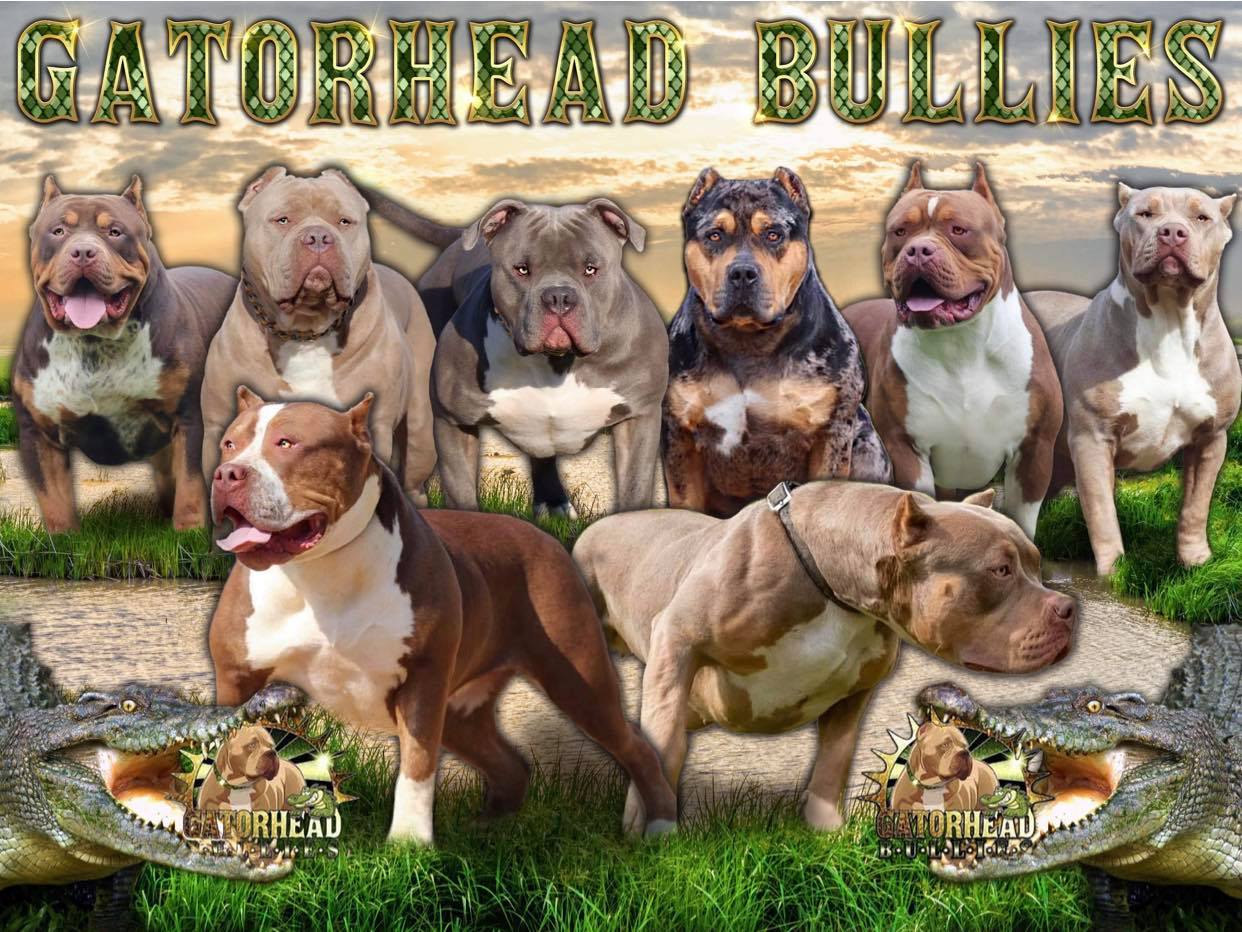 Welcome to Gator head Bullies
We are obsessed with breeding a superior line of American Bullies. American Bullies are by far the most loyal breed of dog on the planet. Gatorhead Bullies selectively breeds our bullies for their tremendous athletic ability with protective instincts and an outstanding willingness to please.
​
All of our dogs are UKC registered and have Purple Ribbons. We breed XL-XXL American Bullies in a variety of colors throughout the year. We have many combinations of blue tri, ghost tri and even rare champaign colors in many unique designs and combinations. Our puppies are raised in our home around our young children. The puppies leave our home well socialized and fearless!
Our kennel is located in Columbus, Mississippi; a close distance to Memphis and Nashville, Tennessee; Baton Rouge, Louisiana and Birmingham, Alabama. Shipping is available for an additional fee across the globe.
We can ship your Xl Bully to all the following states.
Alabama
,
Alaska
,
Arizona
,
Arkansas
,
California
,
Colorado
,
Connecticut
,
Delaware
,
Florida
,
Georgia
,
Hawaii
,
Idaho
,
Illinois
,
Indiana
,
Iowa
,
Kansas
,
Kentucky
,
Louisiana
,
Maine
,
Maryland
,
Massachusetts
,
Michigan
,
Minnesota
,
Mississippi
,
Missouri
,
Montana
,
Nebraska
,
Nevada
,
New Hampshire
,
New Jersey
,
New Mexico
,
New York
,
North Carolina
,
North Dakota
,
Ohio
,
Oklahoma
,
Oregon
,
Pennsylvania
,
Rhode Island
,
South Carolina
,
South Dakota
,
Tennessee
,
Texas
,
Utah
,
Vermont
,
Virginia
,
Washington
,
West Virginia
,
Wisconsin
and
Wyoming
Copyright © 2020 All Rights Reserved
Site by BreederDesigns